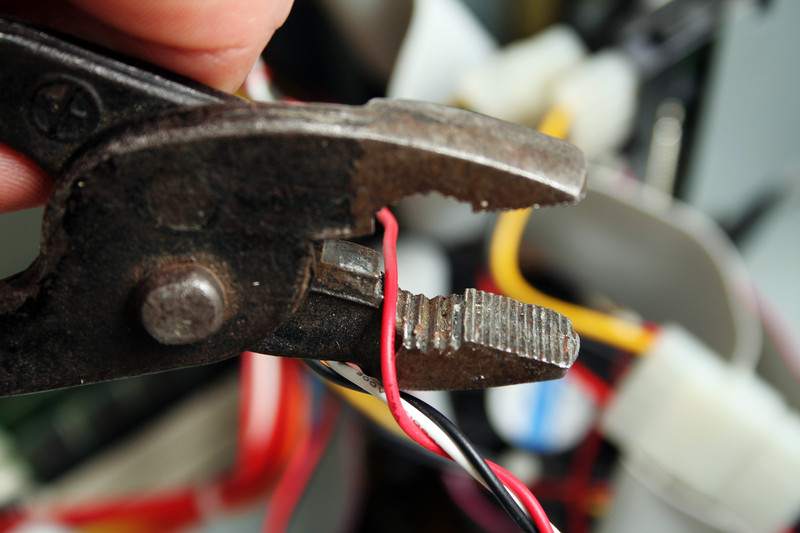 Inside Wiremen install conduit, electrical wiring, fixtures, and electrical apparatus inside commercial buildings and in a multitude of industrial settings. Major duties for Inside Wiremen include:
Planning and initiating projects
Establishing temporary power during construction
Establishing grounding systems
Installing service to buildings and other structures
Establishing power distribution within a project
Planning and installing raceway systems
Installing new wiring and repairing old wiring
Providing power and controls to motors, HVAC and other equipment
Installing receptacles, lighting systems and fixtures
Troubleshooting and repairing electrical systems
Installing and repairing traffic signals, outdoor lighting and outdoor power feeders
Installing fire alarm systems
In performing these duties, Inside Wiremen must use many different kinds of tools, ranging from simple one and two-hand tools (such as pliers, screwdrivers, and cable-cutters) to power assisted tools like electric drills and cable pullers. They occasionally operate heavy equipment such as trenchers and aerial lifts.
Over the course of the five-year Inside Wiremen apprenticeship program, apprentices must acquire a wealth of technical knowledge. A recent job analysis identified 83 specific knowledge areas that are important for successful job performance. A few of the most important ones are knowledge of:
The national electrical code
How to work with energized circuits
Blueprints (including symbols used)
Electrical schematic diagrams
State and local electrical codes
First aid
Hazardous materials
Specific job safety rules
Some of the most important skills to be learned are:
CPR
Reading a wire table to determine conductor size required
Terminating aluminum or copper cable
Terminating high voltage cable
Splicing high voltage cable
Contact Northern Nevada Electrical Training Center to learn more about becoming an Inside Wiremen.